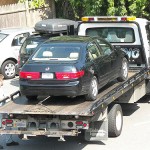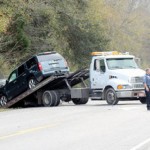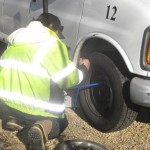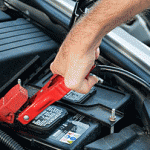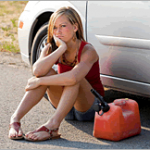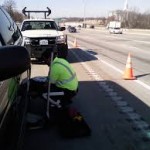 Reliable Car Services in Wyoming, MN
Everyone can appreciate the freedom of having their own vehicle. Likewise, everyone can appreciate having a reliable roadside service when their car breaks down. At Swede's Towing, LLC, we understand how important it is to have your own car, as well as being able to count on a towing company to come to your aid when you are in need. That is why we provide dependable car services in Wyoming, MN. If you find yourself stranded on the side of the road, call us, and we will come to you as quickly as possible to provide the necessary service and give you the peace of mind you desire.
Towing & Recovery Services
Many times, being stranded on the side of the road is not a major problem; often, it is simply a matter of charging a dead battery or adding gas to an empty tank. For these instances, we are just a quick call away for prompt roadside assistance and towing. With over 30 years of towing service, you can count on the fact that we take pride in serving our community.

However, there are those times when a major repair is needed, and your car requires time in the shop. For instances like these, we are the company to call to have your vehicle towed away to a nearby garage for the work it requires. Our trucks provide a safe and effective towing service that will not damage your vehicle.
Mobile Tire Changes
After a fun night out with friends, you walk out to your car and are confronted by an unpleasant surprise - a flat tire. Before fumbling around in your truck looking for the right tools, you decide to call on a company that specializes in tire changes and help you get back on the road as soon as possible.

Regardless of whether you have the necessary tools or even the know-how to do tire changes, we are ready to come to your assistance and give you the help you need. We may not be quite as fast as a NASCAR pit crew, but our team is pretty quick when it comes to changing a flat tire. With our help, you will be back on the road only minutes after we arrive. Changing flats is our specialty, and we are happy to provide our quick and dependable service to you when you need it the most.
24/7 Roadside Service
Count on Swede's Towing, LLC, for our reliable, around-the-clock roadside assistance and towing service. We provide 24/7 towing services because we know emergencies and breakdowns don't happen on a convenient schedule. We are ready for your call, night or day, rain or shine. When you contact us, we will immediately dispatch help to provide the service you need as quickly as possible.
Take advantage of our car services in Wyoming, Minnesota, by contacting us today. We proudly serve customers in Wyoming, Forest Lake, Lindstrom, Chisago, Hugo, North Branch, MN, and surrounding areas.